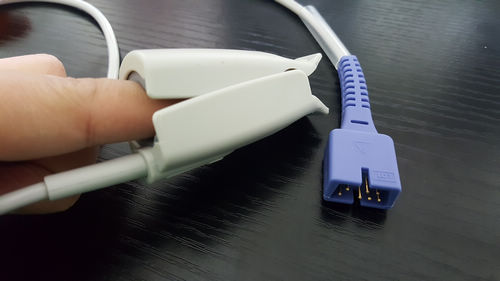 At the end of the second quarter of 2017, the global purchase volume of the Compatible Patient Monitor Accessories has risen up to 660 million dollars, which is mostly contributed by the annual purchase of the clinics, hospitals, college and government medical research center etc. This is a big jump compared with the same time of ten years ago, which is only around 52 million dollars. The purchase target is mainly come from the manufacturers in China, who has formed a mature industry supply chain in the Compatible Patient Monitor Accessories.
As part of the products in the medical field, Compatible Patient Monitor Accessories always require the certain production technology to meet with the high standard for the patient monitoring process. Though China is well known by the low cost of products, the manufacturers of Compatible Patient Monitor Accessories always put emphasis on continuous improvement of the production technology and has got great admiration from clients all over the world, which could be shown by the increasingly export volume year by year.
The Compatible Patient Monitor Accessories mainly include the Reusable Spo2 Sensors, Disposable Spo2 Sensors, Spo2 Extention/Adapter Cables, Patient Monitor ECG Cables, Patient Monitor ECG Leadwires, EKG Cables, ECG Electrodes(suction ball electrode, limb electrode), Invasive blood pressure cables, invasive blood pressure transducers, temperature probes,non-invasive blood pressure cuffs/hoses/connectors, TOCO & US transducers and so on. They cover lots of the famous brands of patient monitors, such as: Anke, Biolight, Bionet, Creative, Critikon, Datascope, Datex, Dolphin, GE, Ohmeda, Marquette, Goldway, Hellige, Invivo, Lohmeier, Masimo, MEK, Mindray, Nellcor, Nihon Kohden, Novametrix, Pace Tech, Philips, Schiller, Siemens, SIMED, Spacelabs,etc.
All of the products are in high standard and inspected before delivery to avoid trouble for clients; All of the reusable products have long warranty from 3 months to 12 months and all of the disposable products would be replaced upon faulty found of the first use.
With such a rigorous attitude, the Compatible Patient Monitor Accesssories would have a more prosperous and bright future for all of us to see.