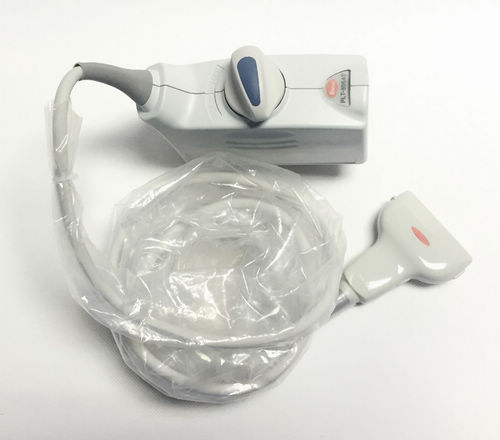 Ultrasound Transducer Probe is an important agent to do the various examinations for patients. Its big examine range including the 3D/4D, Abdominal, Breast, Cardiac, Laproscopic, Musculoskeletal, OB/GYN, Pediatrics, Small Parts, Superficial, Transcranial Doppler, Transesophageal, Transrectal, Transvaginal, Urology, Vascular, Venous, Veterinary etc. You could see them from each of the department in the hospitals, nobody could ignore their great help in the process of diagnosis.
Up til now, many famous brands of ultrasound transducer probes have been widely used in the worldwide, such as GE, Philips, Aloka, Siemens, Hitachi, Mindray, Sonoscape, Toshiba, Edan and so on. Probes are normally sold in packed with the ultrasound machines. The market is prosperous year after year, with the increasingly innovation of machines and probes. If you were born in the developed countries and the citizens enjoy the good medical services freely, see a doctor wouldn't be big problem for you. In most of times, clinics and hospitals in these countries are willing to choose the latest and best diagnosis equipments, which is also a mark of the national welfare.
However, there are many people born in the countries without so many good national welfare, especially in the medical service. In such case, to choose a suitable way to diagnose becomes very important for them. Replacement Ultrasound Transducer Probe is the very good choice in recent decades, cause of its low cost and the more and more mature production technology. From the recent selling data, we could see that the Replacement Ultrasound Transducer Probes are accepted by more and more people year after year. That is a fully prove of the big potential market in the long future for many countries in the world, believes by Medi Farcoo Limited, who always commit to provide the best replacement ultrasound probes for people all over the world.