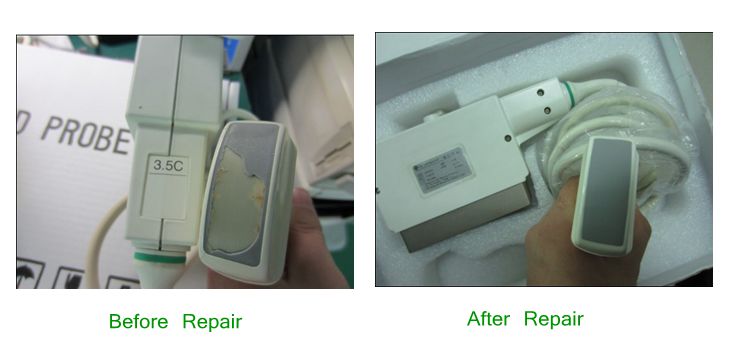 Medi Farcoo Limited has always been well known by its professional knowledge in ultrasound transducer probes, as well as the whole group's responsible attitude for each of their clients for years. As a main production base of Replacement Ultrasound Transducer Probes, China has play a more and more important role in the field of ultrasound products. Medi Farcoo Limited is just one of the top companies which specializing in this field for more than five years.
"It is really good experience of cooperating with them", said one of their clients from USA. From the beginning of foundation, Medi Farcoo Limited had put the aim "Work for Every Life" to be their highest mission. Good products is the first important factor, while a serious and responsible attitude is the second, which is also the key point for one enterprise to develop in long period. That's why the Medi Farcoo Group treat every client to be their most important one and pay the best effort and patient to service for them.
Compared with purchasing the new products, many of the doctors and hospitals prefer to maintain the ones which are still good for use while there're only some flaws and could be repaired well. This is also the best way to save budgets. Medi Farcoo Limited has a very professional group who could help clients to repair most of the 2D and 3D ultrasound probes in short time and good cost. Their repair range includes the Ultrasound Cable, Ultrasound Lens, Ultrasound Probe Head(Crystals), Motor for 4d probe, and so on. Until now, most of their repair work had been approved by clients.
Besides, all of the repaired ultrasound probes have the long warranty of 12 months for the repaired parts. So there's no need to worry about the after-sales service anymore.